…A STONE'S THROW FROM THE B&B ALBARO
The strategic location of our B&B Albaro will make your holiday more enjoyable and valuable, be it a business or a leisure trip, you will be able to enjoy different activities, without needing a car.
You will realize that everything is just a stone's throw from our B&B.
You can reach every destination in a couple of minutes, even wearing the sports gears you will need for your activity. To go to the beach or to the pool you won't need more than a towel and a beach wrap pareo, for your tennis or football shorts and T-shirt will be enough, all happening in a relaxed but refined atmosphere.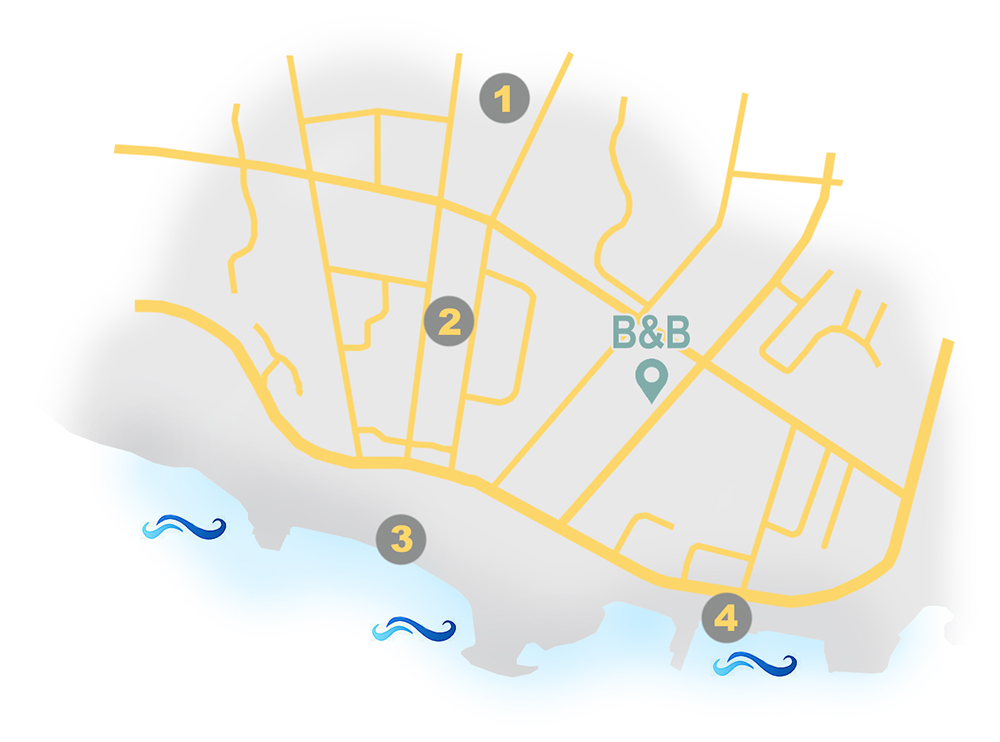 A short distance from B&B Albaro you can enjoy the body treatments offered by "Xfit" centre.
The centre is open every day, Monday to Friday from 7:30 am to 10:30 pm, Saturday and Sunday from 9:30 am to 6:30 pm.
You can book your treatment at any suitable time for you, according to your needs and your stay in Genoa.
Here you can take some time for yourself, your well-being and your shape, at the end of the day or whenever you want, and most importantly, without the stress of parking.

We offer you a deal with the nearby Tennis Club Le Palme, where you can recharge your batteries with some open-air sports a few metres from our B&B.
Thanks to our B&B you can benefit from some deals on booking and prices

B&B Albaro enjoys a magnificent position. In a short walk from Via Giordano Bruno, you will get to Corso Italia, the "promenade par excellence" of Genoa, a long 2.5 km walk along the all coast. The whole route, connecting the "Foce" area to the residential hill of Albaro, gives you the opportunity to enjoy a unique view on the open sea and the Portofino Promontory.
On the beach side you will find a lot of beach resorts, among others the "Nuovo Lido", the most ancient in Genoa, built in 1908.
Staying at B&B Albaro allows you to reach the "Nuovo Lido", as well as other beach resorts, without using a car. We are always happy to give you any recommendations needed to meet your preferences.

……ten reasons why cycling is good for you……
Check it out! You can benefit from our deals with the bike and roller skate rental in Corso Italia.
You will combine the pleasure of the panorama on the Corso Italia promenade with physical exercise of cycling. All this in a completely relaxed atmosphere, riding on a flat and smooth area, up to 4 km long from "Boccadasse" to "Foce".